Gran Canaria Jeep Safari Tour Adventure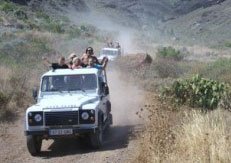 Welcome to Gran Canaria Jeep Safari.com
We have handpicked the best local safari tours for you so you can save time and money. Skip the crowds and know that you selected the right safari adventure.

We work with a handpicked group of local companies with lots of expertise and experience to bring you the best safari tours that are available on Gran Canaria.
You can relax now and book with ease and full confidence here.